At SRM, we know that a healthy, nutrient dense diet can provide most of the basic vitamins and minerals that our body needs. Supplements can help fill any gaps in the diet to provide all of the key nutrients for optimizing fertility. There is evidence that some vitamins and supplements enhance fertility and reduce the risk of pregnancy complications. Many fertility patients want to take supplements but feel overwhelmed when choosing which ones to take and from which company.
SRM's Wellness Team understands how our patients feel, and we have done the research and vetting for you. We are proud to make high quality, safe supplements easily available for our patients. Please feel free to discuss your options for supplements with your SRM provider or our SRM Nutritionist and Wellness Coach, Chelsea Fechtner.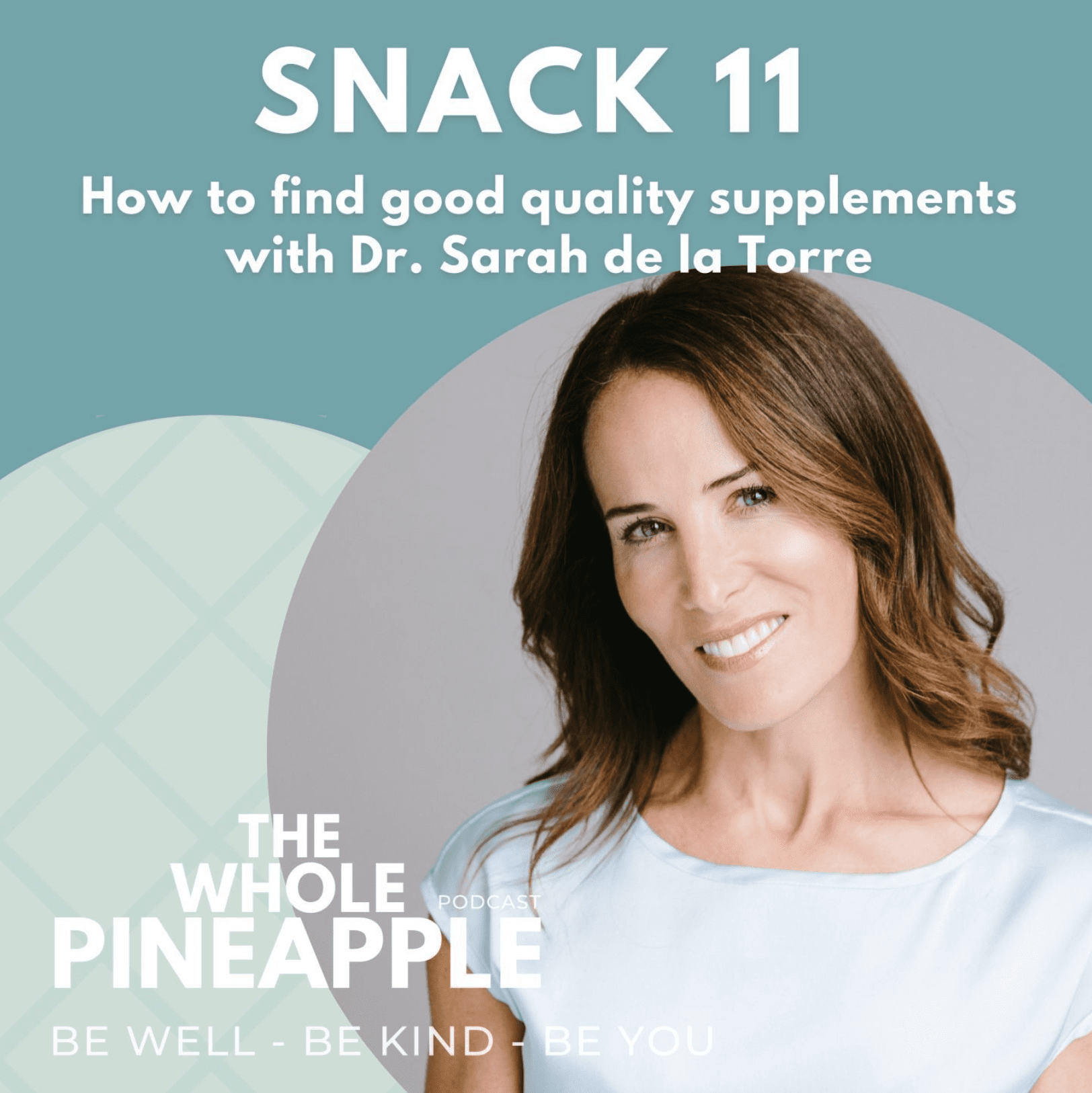 Episode 6: Insights on Functional Medicine & Supplements
The Whole Pineapple Podcast
The FDA doesn't regulate nutritional supplements the way it does medications, even though some ingredients in supplements can have profound affects on the body.
When it comes to your fertility or your health in general, how do you know which one(s) to choose?
In this episode, Ruby and Anne talk with Dr. Sarah de la Torre, a board-certified OB-GYN who has worked in private practice for over 16 years.