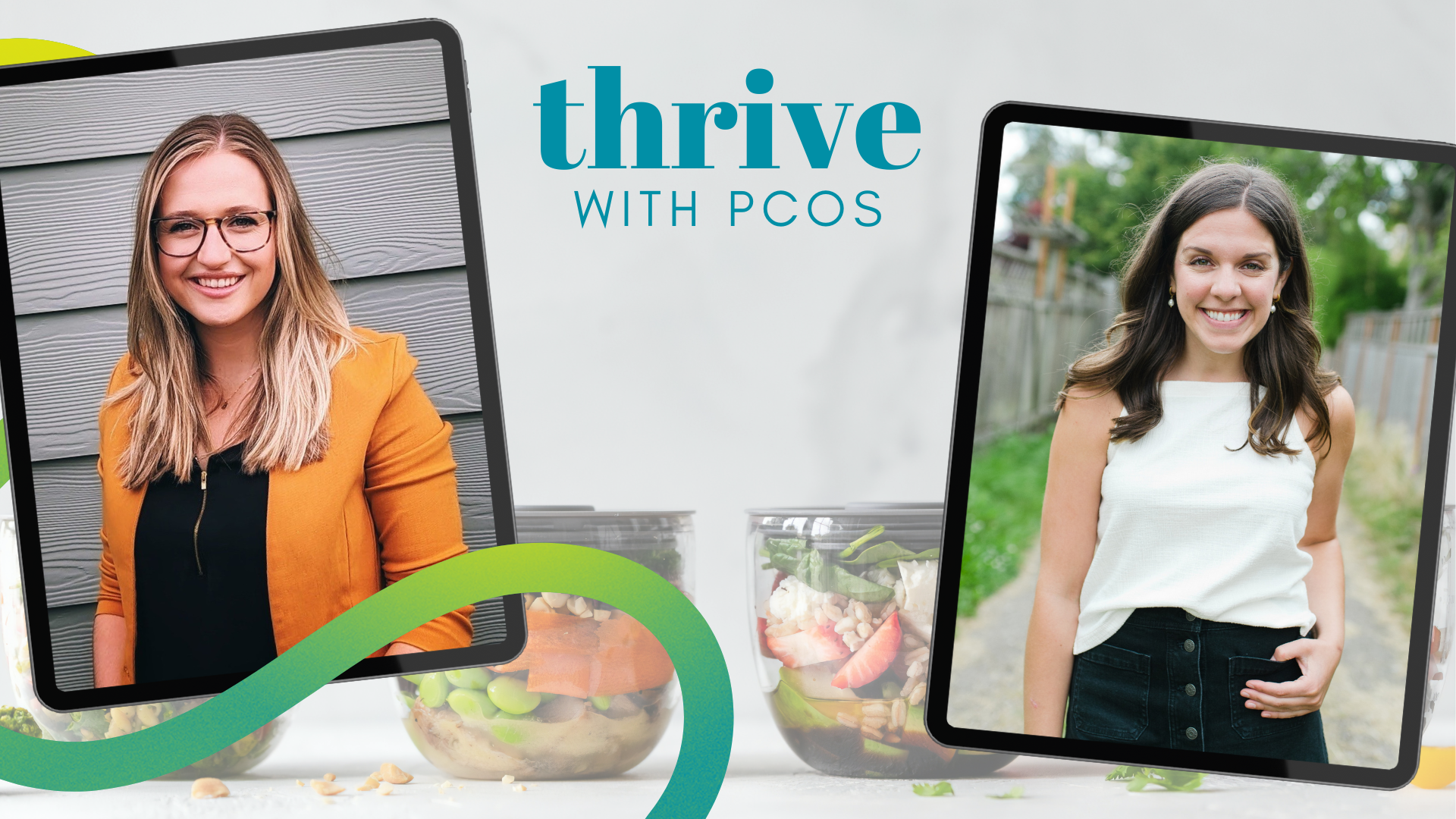 Thrive with PCOS
Learn evidence-based lifestyle strategies to foster symptom management, hormone regulation, and a positive relationship to food & body.
Join us for a new interactive 2-part webinar led by two wellness coaches, Chelsea Fechtner and Jessica Klump!
April 26th and May 3rd
6:30-8:30pm
What's included:
A 2-part webinar series totaling 4 hours of PCOS education, group discussion, and interactive activities.
Overview of PCOS diagnostic criteria, contributing factors, symptoms, and risks.
Evidence-based lifestyle modifications including nutrition, movement, stress management, sleep hygiene, medications, supplements, and environmental exposures.
Strategies for developing a more positive relationship to food and body.
Education and support for integrating intuitive eating into a PCOS management plan.
Support and structure for creating a vision and goals to promote sustainable change.
Bonus materials and opportunities for continued support with individual or group coaching.
About the Speakers:
Chelsea Fechtner is a Certified Nutritionist, Health & Wellness Coach, and Intuitive Eating Counselor. She provides nutrition and wellness coaching to patients at Seattle Reproductive Medicine to support them with fertility optimization and PCOS symptom management. Her approach integrates collaborative coaching with nourishing food and self-care practices to help her patients feel their best. Chelsea lives in Seattle with her partner and their chocolate lab. Outside of her coaching practice, she enjoys cooking new recipes, tending to her growing plant collection, and staying active outdoors with long walks and bike rides.
Jessica Klump is a Registered Nurse and Patient Care Coordinator at Seattle Reproductive Medicine, and a Duke Certified Health and Wellness Coach. It was her own PCOS diagnosis and years of learning how to manage this difficult diagnosis that drew Jessica to a career in women's health. She is ecstatic to have found a home at SRM where she gets to support other women diagnosed with PCOS optimize their lifestyle and learn to thrive despite PCOS. She also feels immense gratitude to be in a role where she can provide support and guidance to those experiencing infertility and walk beside them throughout their journey to grow their family. In her free time, Jessica enjoys going to the gym with her partner, reading, traveling "anywhere and everywhere", and scouring Pinterest for DIY projects.
Thrive with PCOS
Dates: April 26th and May 3rd
Time: 6:30-8:30pm
Zoom/virtual (not recorded)
Open to the public (all people with PCOS)
Price: $65
For tickets: https://ThrivewithPCOS.eventbrite.com